A ballet by Boris Eifman
Act I:
Dedication to Anna Akhmatova
Music: Dmitri Shostakovich, Sergei Rachmaninoff, ethnic music
Act II:
Music: Requiem by W. A. Mozart
Sets: Simon Pastukh
Costumes: Olga Shaishmelashvili
Light: Boris Eifman
Premiere: January 27, 2014
Revised: February 21, 2018
Running time: 2 hours, with one interval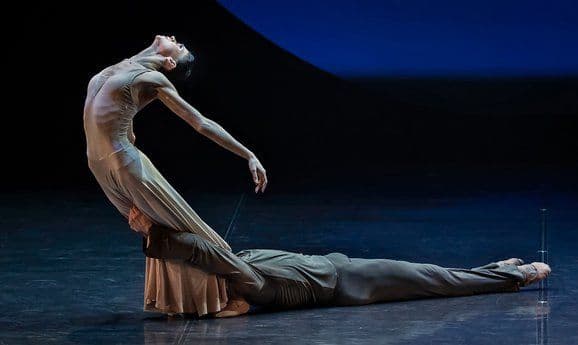 This ballet has a rather long story behind it. In 1991 Boris Eifman staged a one-act ballet Requiem to the music of W. A. Mozart; it was a philosophical parable exploring the never-ending mystery of human life.
More than two decades later Eifman – a restless artistic mind always in search of a new and ever more perfect dance language – reverted to his past production and, proceeding from it, created a full-scale ballet performance. By largely rethinking its choreographic dance score, Eifman has added one more act to the ballet; it was set to the music of Dmitri Shostakovich's Chamber Symphony "To the Memory of Victims of Nazism and War" and dedicated to Anna Akhmatova, one of the most significant Russian poets of the XX century whose two husbands and son were victims of the Soviet regime's repressions. The premiere of the ballet was held on January 27, 2014 at the Alexandrinsky Theatre in St. Petersburg and marked the 70th anniversary of the complete lifting of the Nazi siege of Leningrad.
In 2017, Boris Eifman enlarged the first act of Requiem by adding the scenes set to the Liturgy of St. John Chrysostom by Sergei Rachmaninoff and Jewish music. The new version of the ballet was premiered on February 21, 2018 at Salle Wilfrid-Pelletier of Place des Arts in Montreal. The performance was accompanied by solo voices, the choir and Les Grands Ballets Orchestra.