A ballet by Boris Eifman
Music: Pyotr Tchaikovsky, Alfred Sсhnittke, Georges Bizet
Sets and costumes: Vyacheslav Okunev
Premiere: January 28, 1997
Revised: September 21, 2015
Running time: 2 hours, with one interval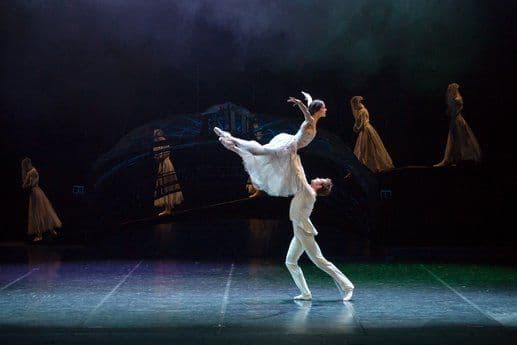 This ballet fantasy staged by Boris Eifman is to commemorate the life of great Russian ballerina Olga Spessivtseva who was unwillingly drawn in to the whirligig of revolutionary terror after 1917. Forced emigration and personal drama aggravated her inner struggle and pain, which eventually led to a tragic end.
Unprecedentedly expressive dance language, inexhaustibly imaginative direction, brilliant stagecraft and set design is what constantly brings new lovers and admirers of this performance. Boris Eifman believes that Red Giselle is one of the most important stages of his artistic career.
As time passed, Red Giselle fell out of the repertory of Eifman Ballet. However, in 2015 Boris Eifman revived the famous ballet, having reworked and improved its choreographic score. Scenography of the production was also updated.