Unveling the plans of Eifman Ballet for the new season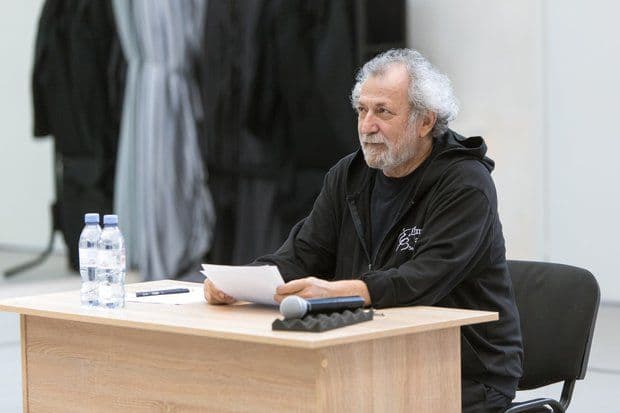 Eifman Ballet has completed its vacation and is preparing to open its 47th season. At today's Company meeting, Boris Eifman spoke in detail about plans for the coming year. We have collected for you the highlights from the choreographer's speech:
• September will be dedicated to work on the second act of the ballet based on Fyodor Dostoevsky's novel Crime and Punishment. The premiere will take place in July next year.
• From the second half of October to the beginning of December the Company will be on tour in Asia. Eifman Ballet will perform in Dubai, Bangkok and six major cities in China.
• In January 2024, the shooting of the screen ballet The Seagull. A Ballet Story will take place in St. Petersburg.
• In the spring, Eifman Ballet will perform at the World Youth Festival in Sochi, in Uzbekistan (and other countries of Central Asia), as well as in the Russian cities Ekaterinburg and Perm.
• Good news for our St. Petersburg audience: the annual number of performances of Eifman Ballet in our hometown is planned to be increased to 40-45 shows.
• All dancers and employees of Eifman Ballet, starting from September, will get a wage increase.
• In the new season, seven young dancers, the graduates of the Vaganova Ballet Academy, the Boris Eifman Dance Academy and other major choreographic schools, joined the Company.