Eifman Ballet will introduce Asia to the achievements of modern Russian ballet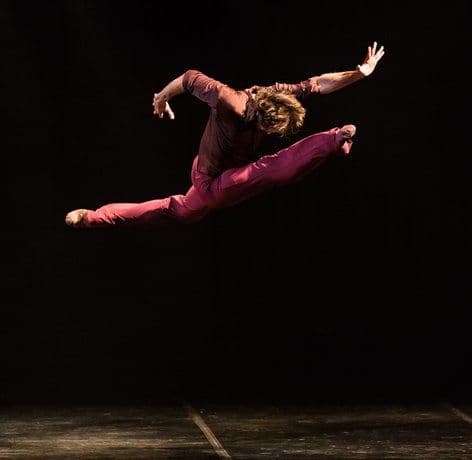 In the second half of October Eifman Ballet will begin a big tour in Asia. The Company will bring its internationally acclaimed choreographic art to the United Arab Emirates, Thailand and, for the first time in four years, to China. The tour will last until early December.
The tour will open on October 18 and 19 with performances of the concert program EIFMAN GALA at the Dubai Opera. Audiences of the largest city in the United Arab Emirates will see featured excerpts from the ballets Rodin, Her Eternal Idol, Beyond Sin, Red Giselle, Tchaikovsky. PRO et CONTRA, Molière Passion, or The Mask of Don Juan and other renowned productions by Boris Eifman.
On October 21 and 22, Eifman Ballet will perform in the capital of Thailand for the first time in the 46-year history of the Company. Shows of the ballet Anna Karenina will close the anniversary Bangkok's 25th International Festival of Dance and Music, which is one of the most important and most prestigious cultural events in the Asian region. The performances will take place at the Thailand Cultural Centre.
The Company's six-week tour in China starts on October 26. Eifman Ballet will visit major cities of the country: Shenzhen, Shanghai, Nanjing, Xi'an, Suzhou and Beijing. The Company has never performed in two of them, Shenzhen and Xi'an. It will present the ballets Anna Karenina and Eugene Onegin to Chinese dance lovers. The choreographic interpretation of Leo Tolstoy's literary masterpiece is already well known to the local audience and is highly appreciated by it, but Chinese viewers have not yet had a chance to see the production based on the novel in verse by Alexander Pushkin.
The Chinese leading venues will host the Company. In particular, Shanghai performances will take place at the famous Oriental Art Center, which is celebrating its 20th anniversary this year. Performances in Beijing will be held at the Tianqiao Theatre where Eifman Ballet has danced triumphantly and repeatedly.
VTB Bank is the General Partner of Eifman Ballet.